DCF Statement of Faith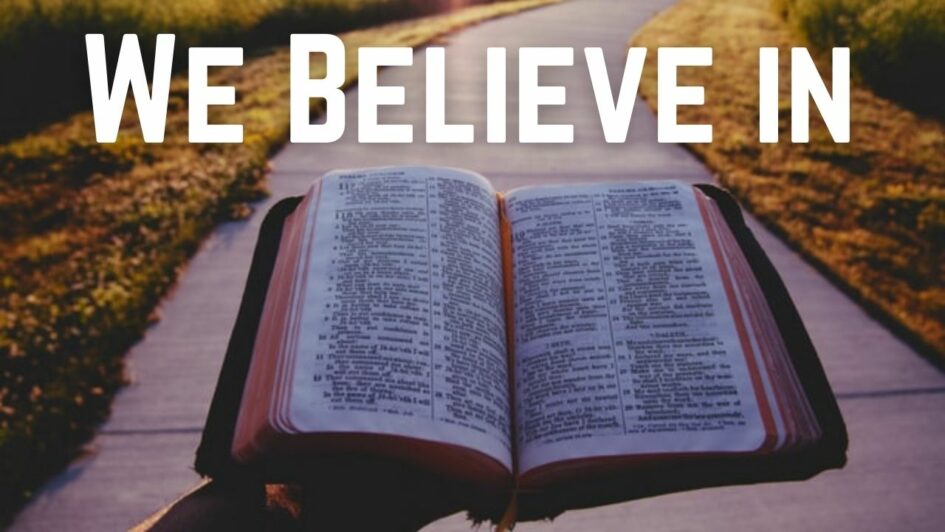 WE BELIEVE IN:
1. The unity of the Father, the Son and the Holy Spirit in the Godhead.
2. The sovereignty of God in creation, revelation, redemption and final judgement.
3. The absolute Deity and perfect Humanity of the Lord Jesus Christ; His virgin birth, His sinless life, His atoning death, His bodily resurrection and exaltation to the right hand of God and His coming again.
4. The substitutionary sacrifice of the incarnate Son of God as the sole and sufficient ground of redemption from the guilt and power of sin, and from its eternal consequences.
5. The universal sinfulness and guilt of human nature since the fall, rendering man subject to God's wrath and condemnation.
6. The justification of the sinner solely by the grace of God through faith in Christ crucified and risen from the dead.
7. The indwelling of the Holy Spirit in every 'born again' believer, to teach, to guide and empower for service, sanctifying and uniting the Church as the body of Christ.
8. The Divine inspiration and final authority of the Bible as the Word of God in all matters relating to doctrine.
9. Baptism, by total immersion, of the believer in Christ upon request thereof, as an outward sign of an inward experience and according to the command of the Lord Jesus and His apostles.
10. The commemoration of the Lord's death in the Breaking of Bread upon the first day of the week or as may be required.
11. The autonomy of the local church with its Elders and Deacons, and the Priesthood of all believers in the exercise of spiritual gifts, in worship and in service to the edification of the church and furtherance of the Gospel.
12. Marriage as the union of one man and one woman for life to the exclusion of all others and that marriage is the only place for sexual relations.
13. The future personal return of the Lord Jesus Christ, who will judge all men, executing God's just condemnation on the impenitent and receiving the redeemed to eternal glory.