Ephesians Teaching Series: Autumn 2020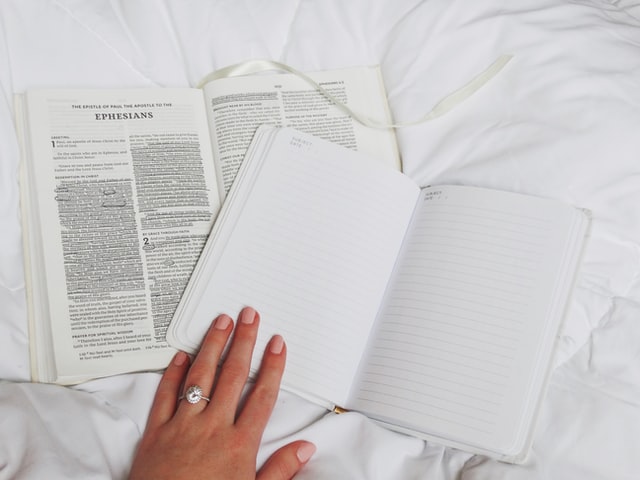 In Autumn 2020 we are spent 8 sessions looking through the book of Ephesians.. They were virtual services. Here you can find just the messages, along with accompanying study notes. There are links under each message to the entire service.
Part 1: September 13th: Adopted into God's Family: Ephesians Chapter 1
The message was brought to us by Mark
The whole virtual service can be found here.
Here are some study notes that can be used in life groups, or for personal study:
Part 2: September 20th: A church raised by grace and united without borders: Ephesians Chapter 2
Message by James
The whole service can be found here:
Study notes for part 2:
Ephesians Part 3: September 27th: Great Expectations: Ephesians 2:19- 3:21
Message by Paul Morrish
The Whole service can be found here:
Study Notes for Part 3:
Ephesians Part 4: October 18th: A church transformed by Christ: Ephesians 4:1-16
Message by Maki Mico
Study Notes for Part 4:
The whole service can be found here:
Ephesians Part 5: October 25th: A messy church Ephesians: 4:17-32
Message by Guy
Here are some sermon notes that Guy produced:
The whole service can be found here:
Study Notes for part 5:
Ephesians Part 6: November 16th: A church living out the truth: Ephesians 5:1-21
The whole service can be found here:
Study Notes for part 6:
Ephesians Part 7: November 22nd: A relational church Ephesians 5:15-6:9
Message by Ramon Bruzzichessi:
The whole service can be found here:
Ramon's sermon notes to download:
Study notes for part 6:
Ephesians Part 8: November 29th: A church at war: Ephesians 6:10-23
Message by Mark
The whole service can be found here:
Study notes for part 8:
House groups notes for whole series: