This is the 7th in an 8-part series looking at the book of Ephesians. Today's message is brought to us by Ramon Bruzzichessi from Grosvenor Church, Barnstaple. It's based on Ephesians 5:15-6:9. If you have missed any of the previous messages, they can be found on our 'current teaching series' page. Please join us for our Zoom session at 12 today. It will run from 12.00 to 12.30. We'll be able to share how our week has been, anything that specifically spoke to you from the service and bring any points for prayer. The link details can be found in the messages section.
Mark took a tour of the new church build this week. It's really coming on. Take a virtual tour with him, the video is just after the service…
Watch service here:
The 3 questions that Mark asked at the end are written down near the Zoom information.
Take a Virtual Tour of the New Building…
Ramon has also forwarded some sermon notes for us. They can be downloaded here:
Children and Young People:
This week we look at the story of Joseph in prison – Making the most of your situation! You can find the story in your own bible in Genesis Chapter 39 -41
Words of Encouragement and Messages
Today is Thanksgiving Sunday, to give thanks for all that God has done so far for the new Church building. Have you read Barry's recent blog post "taking shape"? It's really coming on.
Thanksgiving Sunday
God has been amazingly faithful and generous to this Church. We want to acknowledge this and give the glory to Him. We have enough to finish the outside of the Hope Centre, and have some leftover for the next stage. Let's see what we can give as a thanksgiving offering to God.

Please either give online, or post a cheque to Alan. Please reference any payments, "building fund". Details can be found on our "giving page"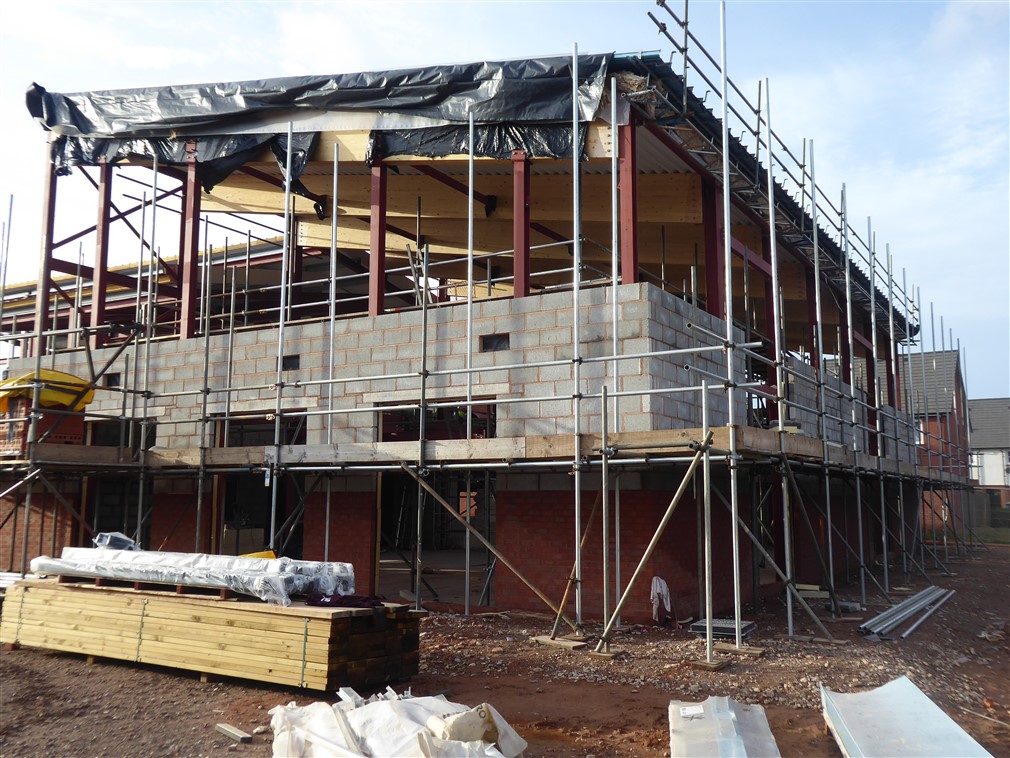 Zoom Chat today @ 12 noon
Please join us after the service at 12noon for a coffee and chat.
Questions for this week's Zoom. Mark is planning on hosting:
What sorts of things do good, healthy families do together? Try to think of as many as possible…
How could we creatively re-imagine church so that it's more like a good, healthy family that's ready to go and ready to grow?
What challenges you when you think about the church as actually being God's real family, not just being a bit like a family?
DCF Church is inviting you to a scheduled Zoom meeting.
Topic: DCF after service chat Zoom Meeting
Time: 12 noon
Join Zoom Meeting
https://us02web.zoom.us/j/87683897530?pwd=NnhBSlZLWUFodlRQdWJpR0E1QmVCUT09
Meeting ID: 876 8389 7530
Passcode: coffee
One tap mobile
+441314601196,,87683897530#,,,,,,0#,,792592# United Kingdom
+442030512874,,87683897530#,,,,,,0#,,792592# United Kingdom
Dial by your location
+44 131 460 1196 United Kingdom
+44 203 051 2874 United Kingdom
+44 203 481 5237 United Kingdom
+44 203 481 5240 United Kingdom
+44 203 901 7895 United Kingdom
Meeting ID: 876 8389 7530
Passcode: 792592
Find your local number: https://us02web.zoom.us/u/kwLMcqdkT
DCF Alpha Online
There is now a webpage dedicated to Alpha. Please take a look.
Do you have any stories of what God has done recently that you would like to share? It could be a short video or something written. Maybe you have a prayer request. We could include some of these in next week's service. Please email these to the church office: officedcf@gmail.com
Giving
We would normally have a collection during our service. If you would like to give, you can still do so on-line. Please see our giving page.Give to DCF.
This week's Notice Sheet
Do you know a DCF Church Member who is not on-line?
Do you know of someone who couldn't access this service on-line? If so, this week's notice sheet can be downloaded and printed below. There aren't any sermon notes this week. Why not phone someone up and explain the message to them instead? Please could you organise the necessary distribution the notice sheet through life groups, but if there are still those without access, please let the DCF office know. Thank you.
Covid-19 community support
The Dawlish Town Council has been working with various community organisations to produce a leaflet. It includes a support network of contact information to help local people during the current COVID-19 pandemic. It is being distributed across Dawlish, door to door from Saturday 21st March. More information, including PDF downloads of leaflets and a link to a dedicated website, can be found on our support during Covid-19 webpage.
Follow us on Facebook