Partnership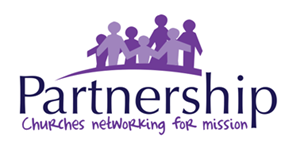 national charitable organisation for churches like ours emerging from the Brethren movement.  Partnership is a growing network of biblically-radical churches which are dynamic in local mission
They seek to achieve their vision by:
Maintaining regular contact with churches and church leaders
Facilitating networking between them
Providing them with advice, support, and publications.
Their values underpin everything they do and say and can be summarised as:
Servanthood
Networking
Trust
Flexibility and creativity.
They provide church support through regional consultations and networking, support for the church leadership and training opportunities. They publish a Partnership Magazine 3 times a year, produce regular relevant articles and a monthly newsletter. There are regional events regularly across the UK and a national conference every two years.
DCF are part of the team for Partnership South West. Mark & Jo currently serve on the committee that meets every 3-4 months. The aim is to encourage a regional network for church leaders by providing support, prayer and encouragement. The team also host a quarterly church leader's network lunch, an interactive Cluster event in Exeter for all folk in leading a ministry within their church and a larger annual event with refreshment and a guest speaker on very relevant issues for every church.