If you are coming on Sunday morning with children, we have lots of different groups so that everyone can come and enjoy being part of the Church.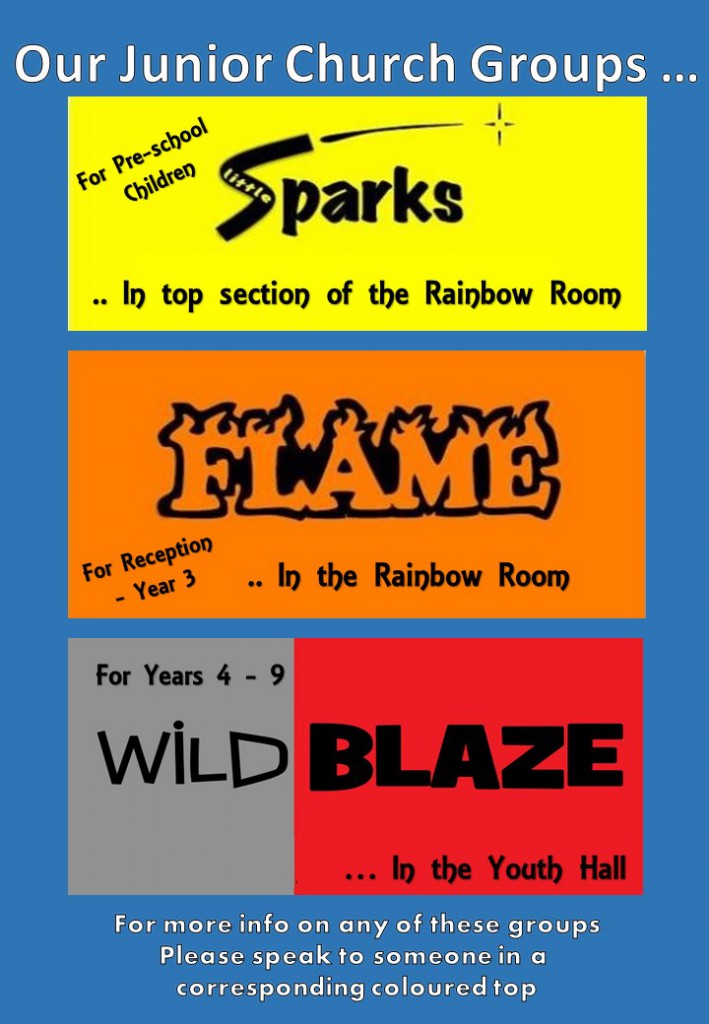 The groups run every Sunday morning, firstly joining in with the worship and children's slot in the main church, before leaving for there groups, which last about 45 minutes and consist of crafts, bible teaching, games and food!!
Every month there is either a  Family service or a Altogether Junior Church, please see the calendar for when those services will take place.
For more information on anything to do with Junior Church please contact Adam via the contact us tab.